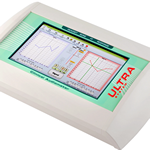 Ultra System is a new incantation of the time tested Ultra 130. The same hight quality now comes as a stand-alone device. Integrated with a touch-screen, everything that you need to conduct an examination is right at you finger tips.
Large battery allows for many measurements before needing to recharge. Integrated bluetooth allows you to connect a wireless mouse or a keyboard.
We are currently working on integrating tympanometry in to Ultra System.
Technical data: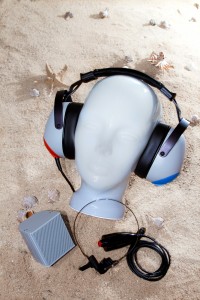 Air conduction (L & P) 125 ~ 8kHz; -10 ~ 130 dBHL
Bone conduction (L & P) 250 ~8kHz; -10 ~ 85 dBHL
Narrowband noise 125 ~ 8kHz; -10 ~ 90 dBHL
Free field 250 ~ 8kHz; -10 ~ 80 dBHL
Tone representation single, modulated, pulse, continuous
Step [dB]: 1, 2 and 5
Available tests: manual, HW, SISI, speech, ABLB
Visualisation PC/Laptop display, printout-printer compatible with PC/Laptop
Data recording (software) Effetha Audio
Power USB 2.0
Dimensions [mm] 278 x 195 x 50
Weight [g] 660g (without transducers)
Standard accessories:
Headphones with noise shields PB-81
Bone transducer B-71
Patient response switch
Effetha Audio software
Free field speaker
CD with number and word tests Westra
USB AA wire
Operation manual
More information about our products available here.
If you'd like more information or have any questions please feel free contact us using this e-mail address: info@videomed.eu or by calling +48-74-84-38-109 (Monday – Friday, from 8:00 till 16:00 GMT+1).
For more information about the products click the equipment below: