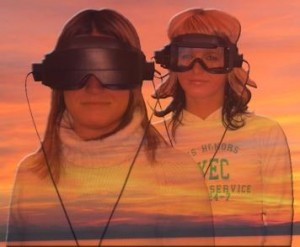 eVNG USB is videonystagmograph for recording patient's eye movements during the test. The design of the mask allows the measurements to be performed in total darkness as well as a measurements with a patient's free viewing field. The mask is light and comfortable for the patient. It is equipped with two video cameras, built-in fixation LEDs, which allow to control the fixation damping. To interact with a portable computer, a laptop, USB port is used.
The latest addition are USB eVNG modules – eSUV module (Subjective visual vertical and horizontal), and HIT (head impulse test).
Videonystagmograph is available in two versions:
eVNG-USB Basic – tests: caloric, positional
eVNG-USB Plus – tests: caloric, positional, staring, saccadic, optokinetic
Download diagnosis of balance catalog.
Specification:
Imaging: 100 images / s
Power supply: USB 5V
Maximum power: 5W mask + <1W pedal
Cable length: 2×3m mask, + 3m pedal
Cable type: 2 x mini-USB-B – USB-B 2.0 + mini-USB-B – USB-B 1.1
Dimensions: 100×240×100
Weight: 350g
Hardware requirements:
Processor: 2.6 GHz / Pentium Core 2 Duo (recommended)
HDD available space: 100MB / 500MB (recommended)
Memory: 1024MB / 1024MB (recommended)
Graphics card RAM: 256MB / 512MB (recommended)
Operating system: 2000/XP/Vista / XP (recommended)
Download eVNG System and Arctic catalog.
More information about our products available here.
If you'd like more information or have any questions please feel free contact us using this e-mail address: info@videomed.eu or by calling +48-74-84-38-109 (Monday – Friday, from 8:00 till 16:00 GMT+1).
For more information about the products click the equipment below: