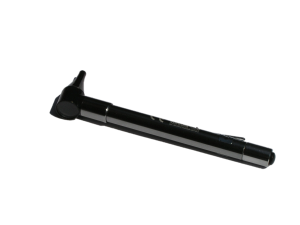 LED diode light otoscope ensures fantastic observation of the inner part of the ear.
Why a LED diode? It is more durable and energy efficient than a regular bulb. LED diode, unlike other bulbs, does not heat up, so the otoscope can be used for a longer time. Otoscope works very long without changing the batteries (2 x AAA). LED diode lifetime is 25 years when used regularly. Otoscope creates a full spectrum of white light, unlike regular bulb, whose spectrum is more yellow.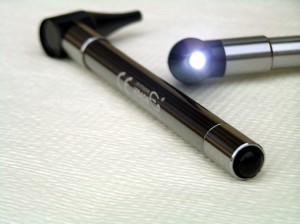 Magnification of 2.5x allows for a precise visualisation of tympanic membrane and with  LED diode, all changes are clear. The otoscope is supplied with standard medical specula, diameters: 4mm and 2.5mm, that can be easily disinfected.
Download Otoscope VLED catalog.
More information about our products available here.
If you'd like more information or have any questions please feel free contact us using this e-mail address: info@videomed.eu or by calling +48-74-84-38-109 (Monday – Friday, from 8:00 till 16:00 GMT+1).
For more information about the products click the equipment below: